Steen Rassmussen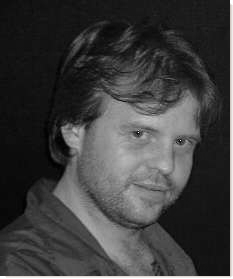 I started as a tattoo artist in 1989,
I opened a studio in Odense. I called it Viking Tattoo
and got to know a lot of customers and other tattoo
interested people during that time. After a couple of years
I moved to Jutland, where I worked with a couple of other
artists in a studio in Herning, as well as worked the summer
festivals in Denmark. A few years later, I decided to open
a studio again. I found a location on Undsgårdsgade in
Odense and called in Fairytale Tattoo Studio.
A year or two later I found a larger location on Kochsgade,
also in Odense. In 2004, to try something new,
I decided to try opening op a studio in Canada. Unfortunaly
it was a lot more difficult to get started then I had hoped,
so we came back to Denmark once again. As we found a
place to live in Svendborg, that's where I started up my
studio this time. I now have a nice studio where I have built
up a professional workplace for tattooing once again. Besides this short description of my tattoo
experience, I have also worked around the world with different tattoo artists and have been to
numerous tattoo conventions. For now I think I will stop with the Bio. You can always call or stop by.
We have coffee ready and waiting.